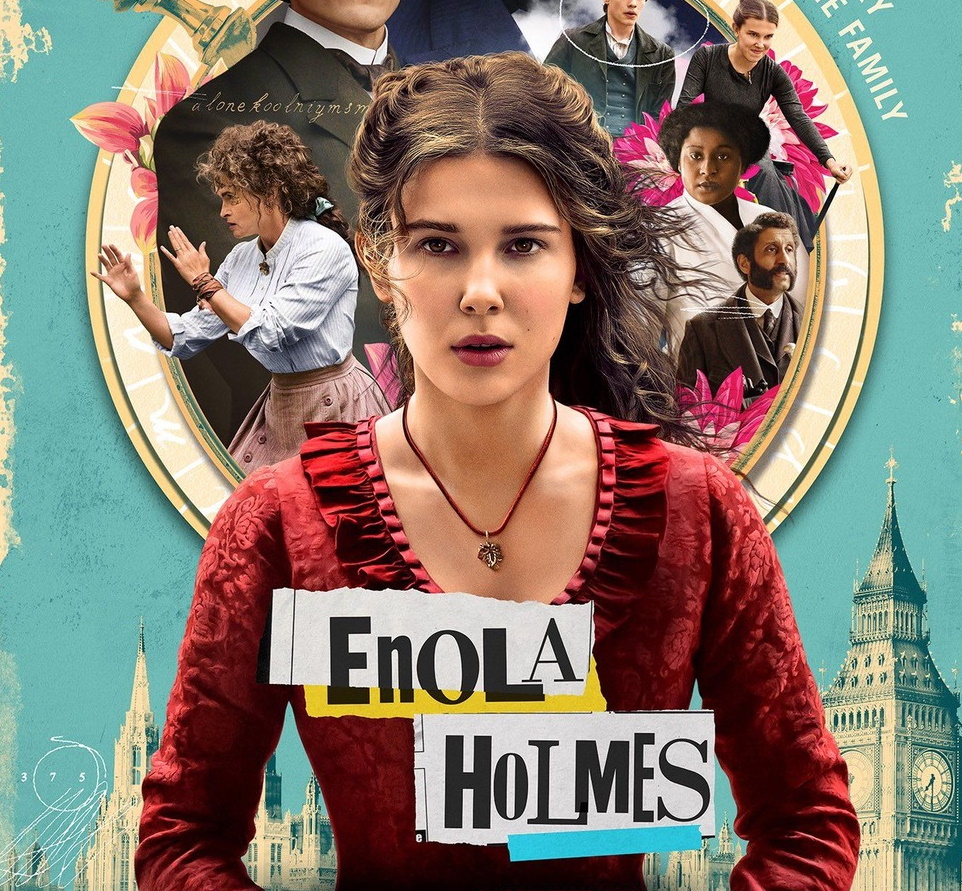 Hello Nerdy Friends!
After re-watching Terminator 2 I watched this movie on Netflix, which is curious, while Terminator 2 is a boy's movie dream, this is a girl's movie dream. Why do I say so? They go to look for the cool mother and save her, cool "big brother" (we take Terminator as brother), cool and very competent kid who solves a really difficult problem, … right?? no? Ok, don't mind me. Yes, I know, Terminator is WAY better.
It all starts with Enola being alone, because that's all her name is about. She lived with her mother and suddenly her mother disappears and she decides to search for her. She obviously has to find a cute guy on the way to adventure, which is key for this story! No more spoilers please.
I think in general it is not a bad movie, I think it has some beautiful shots and I was not bored. I was a bit disappointed because it is not a movie that makes you think and try to solve puzzles, there is no "ahá!" moment that you expect from a Holmes movie/series. It came with some cool phrases criticizing privilege.
About the main actors: I actually like Millie Bobby Brown, I like her work, I think she was good as Enola. I didn't like Henry Cavill as Sherlock, I think he is a really cool actor, but I don't like this Sherlock very much. No beauty contests in this movie, sorry.
Live long and prosper!